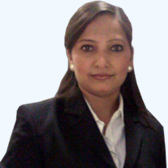 Astral Institute of Technology & Research has epitomized excellence and developed its own expertise in Technical & Management education. We have tried our best to impart education, combined with creation, dissemination and application of knowledge, in an integrated form, to create a synergistic impact.
India is going through a very interesting and challenging period both economically and socially. On a continuous basis our students are required to study new tools and techniques which are evolved rapidly. At our Colleges we have been striving to groom our students to cope up with the issues they face.
Our faculty makes our programme very enriching and action-oriented. Our programmes are a unique blend of strategic thinking and pragmatism in implementation which make the Astral Institute of Technology & Research a prestigious institute. We are confident that the future prospects of our students are bright.
Thanks & Regards
Mrs. Archna Sharma
Manager Corporate Relations Training & Placement
0731-6462555
placement@astral.ac.in